Joint Day of LIFE INVASAQUA and LIFE ALNUS about alien species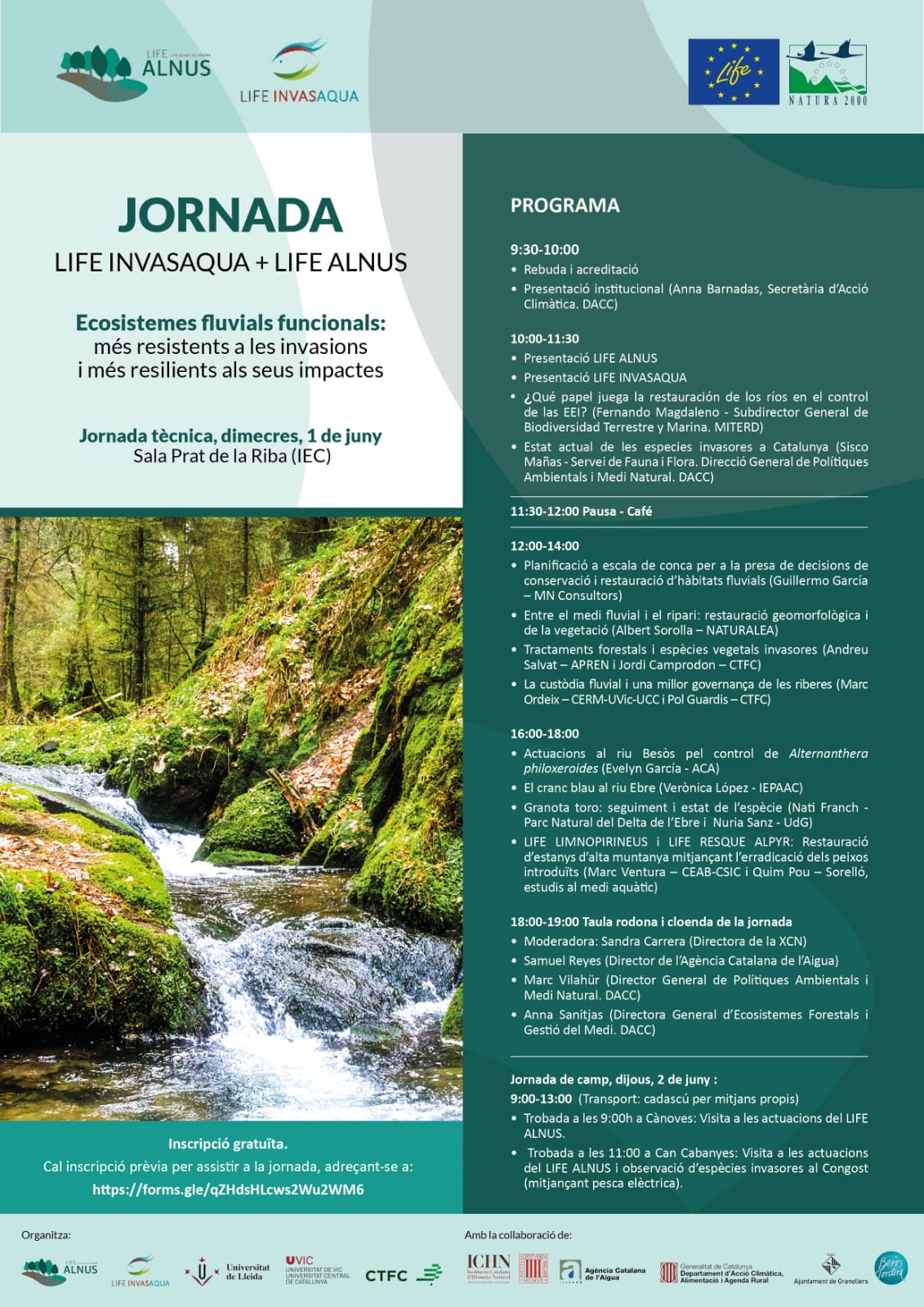 1st and 2nd of June 2022
The upcoming 1st and 2nd of June of 2022, a joint day will be held between LIFE ALNUS and LIFE INVASQUA about alien species. The 1st day will be placed at the Prat de la Riba room in the Institution of Catalan Natural History and the Catalan Studies Institute of Barcelona.
Under the tittle of "Functional Ecosystem Services: more resistant to invasions and more resilient to their impacts", the joint day will have technical presentations and a round table together with both General Directorates of the Catalan Department of Climate Action and the Catalan Water Agency.
The second day will be placed at the Besòs basin, specifically will consist of a field trip at Vallforners river in Cànoves. The objective will be to meet some invasive species actions done. After this, a visit to the Natural Space of Can Cabanyes, in Granollers, will take place, where it is foreseen to have an aquatic fauna observation through electric fishing.